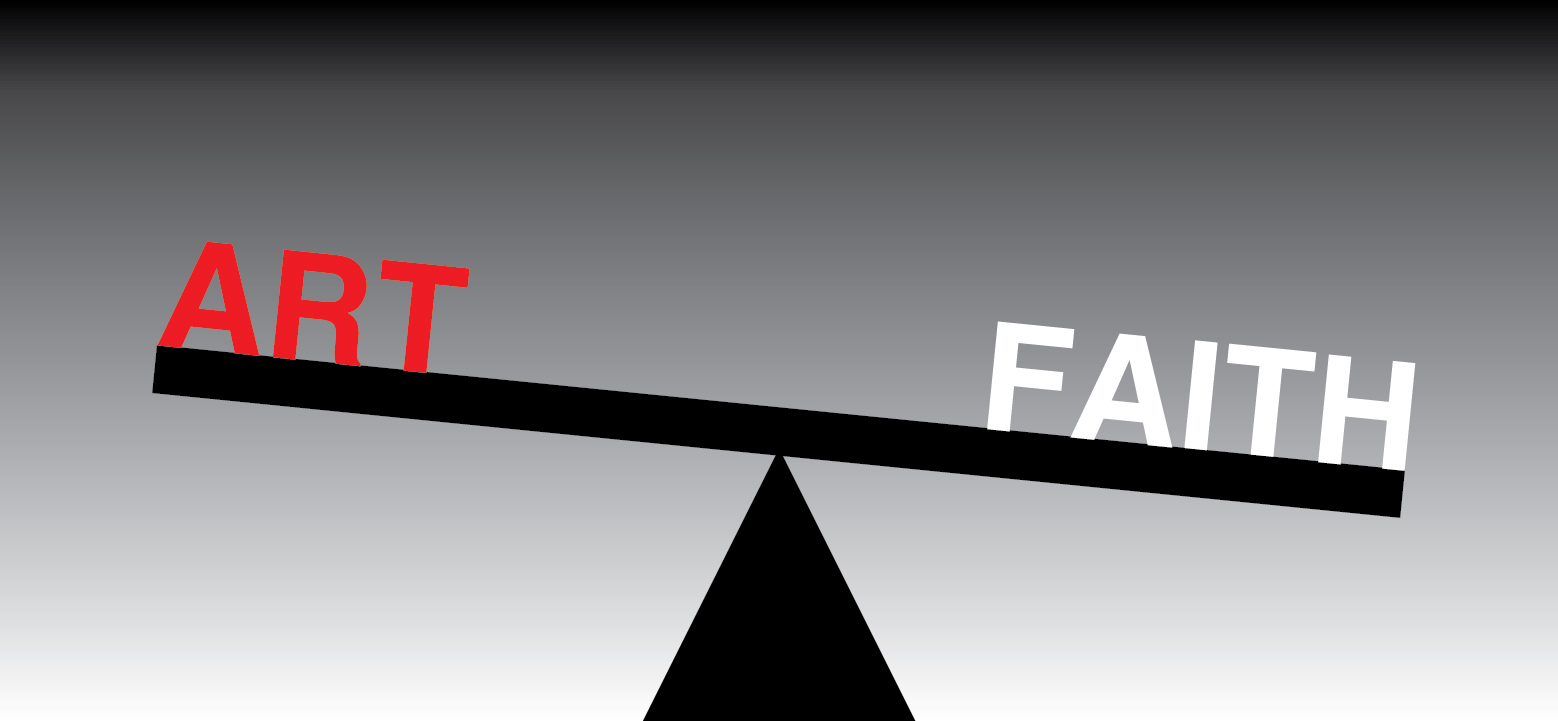 Aren't Art and Faith at odds with each other? Art is all about breaking boundaries, and Faith is all about coloring between the lines. Right?
Actually, through the centuries, Art and Faith have always had a close relationship. It used to be that one of the only ways a musician could make a living was by making music for the church. For millennia, people's Faith has pushed them to create Art as a way of communicating what they never could any other way. And let's not forget that Jesus himself was known to push boundaries and challenge the status quo, and that he often used metaphors to communicate Truth.
Art and Faith
In my personal experience, Faith has defined my Art. If you've experienced the same, then this weekly blog is for you. Every Wednesday you'll find a new post on the intersection of Art and Faith. Being a fiction author, I will occasionally post about new WIP's, and have guest posts by other Artists about how they balance Art and Faith in their everyday lives. And if you subscribe to weekly blog updates, I'll send the blog directly to your inbox the same time every week, and keep you updated on special deals like free e-books.
Why Faith?
Jesus' death and resurrection informs my entire way of life, from how I write to how much time I spend sleeping. I couldn't separate him from me even if I wanted to. And it's definitely the last thing I want to do, because anything good in me is just a dim reflection of him.
Why Art?
It's everywhere. We can't get away from it. And seeing as I'm an author and a musician, I think about it a lot, and find that everything I believe about Jesus impacts what I believe about Art, and vice-versa.
So, if you're interested in exploring the world of Art from a Christian perspective, why not become a part of the community? Add your thoughts to the dialogue. Help me and other Artists like yourself navigate the turbulent waters of creativity. Because one thing is for sure: none of us have it figured out. That means we need each other. That means I need you.