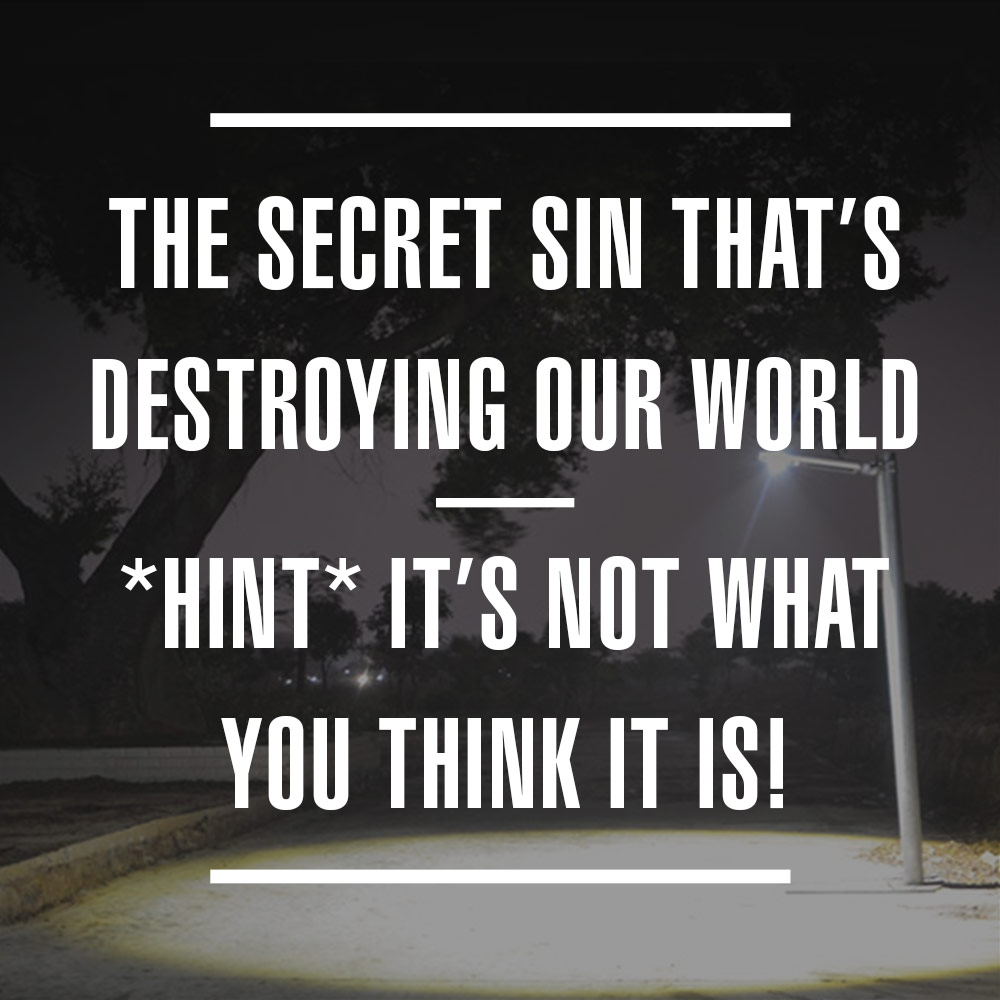 There are more teachers in this world than I can count, all of whom know more than me.
There are countless men and women in this world, all of whom are stronger than me.
"But God chose what is foolish in the world to shame the wise. God chose what is weak in this world to shame the strong." 1 Corinthians 1:27.
I write this letter openly admitting that I've spent the majority of my short life committing the secret sin that's destroying our world.
The trouble is, I'm no different from you.
Because you've done the same. Only you don't know it.
Neither of us ever really think much of it. And that's exactly what makes it so insidious, so deadly.
You may not remember what I'm about to share with you, but you were there, 2,000 years ago. And I was there with you. I sat on his left. You on his right. A hammer in each of our hands. A nail in both of his. Continue Reading