August 10, 2016 | Tags: break
My wife and I just had our first baby, so I'm taking a few weeks off to be with them.
Given that last week's blog was on proper time management, I figured it would be appropriate for me to take some of my own advice. And due to the fact that I haven't yet attained the discipline necessary to write my blog posts several weeks in advance, I'm taking a break from blogging for this extremely special time.
Truth is, I just want to be with my precious little daughter and my amazing wife and not worry about anything else.
So, in the meantime, here's some older posts you might enjoy:
Why I Love Being Really Really Bored
Is a Story Better if it's Based on a True Story?
Subscribe to Blog
About Brennan McPherson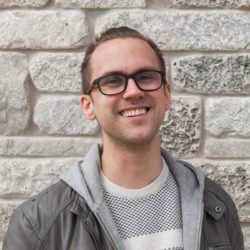 Brennan McPherson has always wanted to tell stories, but it wasn't until his junior year in college that he built up the nerve to try. Three years and several failed attempts later, Cain, his first novel, was born. Brennan is married to his best friend, works full time at a small nonprofit, and plays the drums in his spare time.