The phrase, "Jesus is the Word," is a powerful symbol that many books could be (and have been) written to explore. But I want to focus on what it means to us personally.
Of course, it's important to consider both Genesis 1 and John 1, which explain that the entire world was made through Jesus, and that God made us capable of sin so that we could be reconciled to God through Jesus.
God was not ignorant of the evil we'd commit. He planned for everything before it happened.
But on a personal level, what makes the phrase, "Jesus is the Word," meaningful to us? Continue Reading
Subscribe to Blog
About Brennan McPherson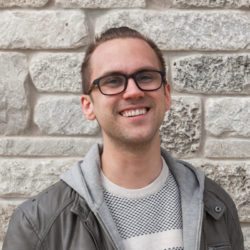 Brennan McPherson has always wanted to tell stories, but it wasn't until his junior year in college that he built up the nerve to try. Three years and several failed attempts later, Cain, his first novel, was born. Brennan is married to his best friend, works full time at a small nonprofit, and plays the drums in his spare time.