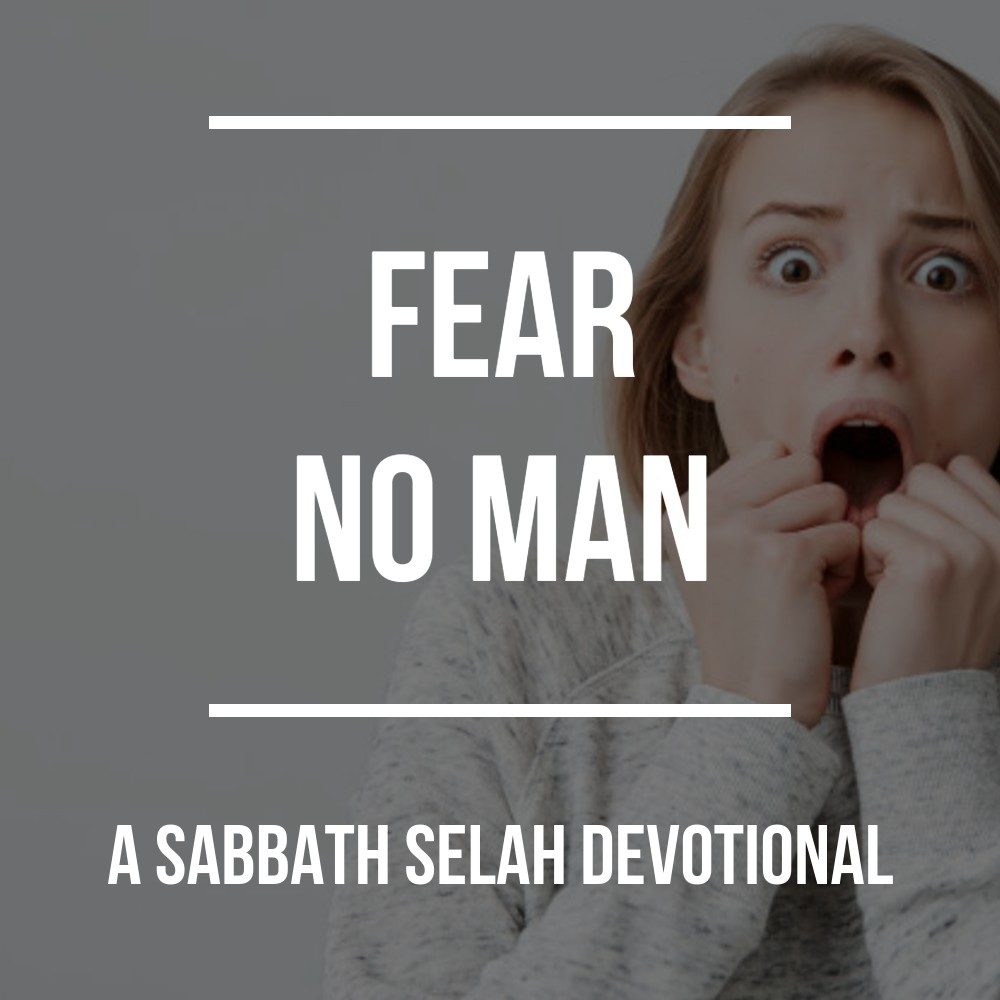 According to YouVersion, the largest Bible engagement app in the world, the most-read verse in 2020 was Isaiah 41:10, "So do not fear, for I am with you; do not be dismayed, for I am your God. I will strengthen you and help you; I will uphold you with my righteous right hand."
I think it would be a true statement to say that most of us have lost at least some level of faith in political officials.
So, rather than try to conjure up something psuedo-profound, I think the intensity of the troubles we are facing (COVID, death in family, job loss, political tension, depression, loneliness and isolation, etc.) demands the words of Scripture.
"And do not fear those who kill the body but cannot kill the soul. Rather fear him who can destroy both soul and body in hell." – Matthew 10:28
This is a wonderfully comforting quote from Jesus himself.
Yet if you are anything like me, you're already wondering, "Why exactly should we not fear those who kill the body?"
After all, death sounds pretty unpleasant.
"Even though I walk through the valley of the shadow of death, I will fear no evil, for you are with me; your rod and your staff, they comfort me." – Psalm 23:4
Well, I suppose there's our answer. Why do we not fear? Because God is with us.
Is God with you?
Do you walk in step with his Spirit?
Do you abide in him on a daily basis?
If we are not walking in close communion with God, then we will have no rational reason to live without fear.
In fact, without a life of closeness with God, we have every rational reason to fear.
"There is no fear in love, but perfect love casts out fear. For fear has to do with punishment, and whoever fears has not been perfected in love." – 1 John 4:18
Because of our humanity, we do not walk in perfect love to God.
We also do not see the future, and are often unpleasantly surprised by pain.
So, we fear.
And that is why these reminders in Scripture are so precious.
"The fear of man lays a snare, but whoever trusts in the Lord is safe." – Proverbs 29:25
And. . .
"For God gave us a spirit not of fear but of power and love and self-control." – 2 Timothy 1:7
If we are throwing our hands in the air and crying that the sky is falling, we are not behaving the way Christ desires us to.
Instead, we are falling into a snare. A net that catches and paralyzes us.
Even if the sky is falling.
Because Scripture says that the Spirit of God holds sovereign power over all.
And his love is steadfast.
"The Lord is on my side; I will not fear. What can man do to me?" – Psalm 118:6
Truly, many bad things will happen to all of us.
Yet if we are walking in close step with the Spirit of God, our steps and experiences will be guided by the sovereign God of the universe.
What more could we ask for?
For months, my brother has battled cancer.
It has spread. It has grown.
Don't think for a second that I haven't faced the reality that all of us will die, and eventually everyone we love will die.
Someday, my body will fail me.
Yet I know that, "Our suffering is light and temporary and is producing for us an eternal glory that is greater than anything we can imagine." – 2 Corinthians 4:17
And. . .
"No eye has seen, no ear has heard, and no mind has imagined the things that God has prepared for those who love him." – 1 Corinthians 2:9
Jesus lived on this earth. He wept when his friends suffered, and those he loved died.
He himself died.
And all those who knew him died.
Maybe the worst you fear will happen. Maybe the nation will self-destruct. Maybe we'll be sent off to war to die.
Even still, the life God has given us remains untouchable. Indestructible. God reigns sovereign, and the gifts he has promised to those who love him far outweigh the pain we endure.
Because the moment we die, he will clothe our eternal spirits with a new, perfect body, and wipe away every tear that bursts from our eyes as if from the echoes of pain in our memory of our former lives.
That is why, no matter what comes, I will choose to rest in the peace of Christ.
"Therefore do not worry about tomorrow, for tomorrow will worry about itself. Each day has enough trouble of its own." – Matthew 6:34
Let's pray.
PRAYER
Jesus, take our fear. We love you. Help us to follow you. To keep our eyes and hearts on you, instead of on the flashing images that pull at our hearts and threaten our homes and minds with tales of woe and tragedy. We belong to you. We are children of the Most High King! What can man do to us? If you desire us to remain safe, YOU will keep us safe. And if it is our time to go, what greater gift than to fall into your arms? Into the infinite paradise of purity and painless love? We surrender our sense of control. Forgive us for trusting in ourselves, in our politicians, in our news stations, instead of in you. We trust YOU!
DIG DEEPER
Does anyone read this section? 😉 If you do, comment activities or ideas you've found useful in pushing back against fear.