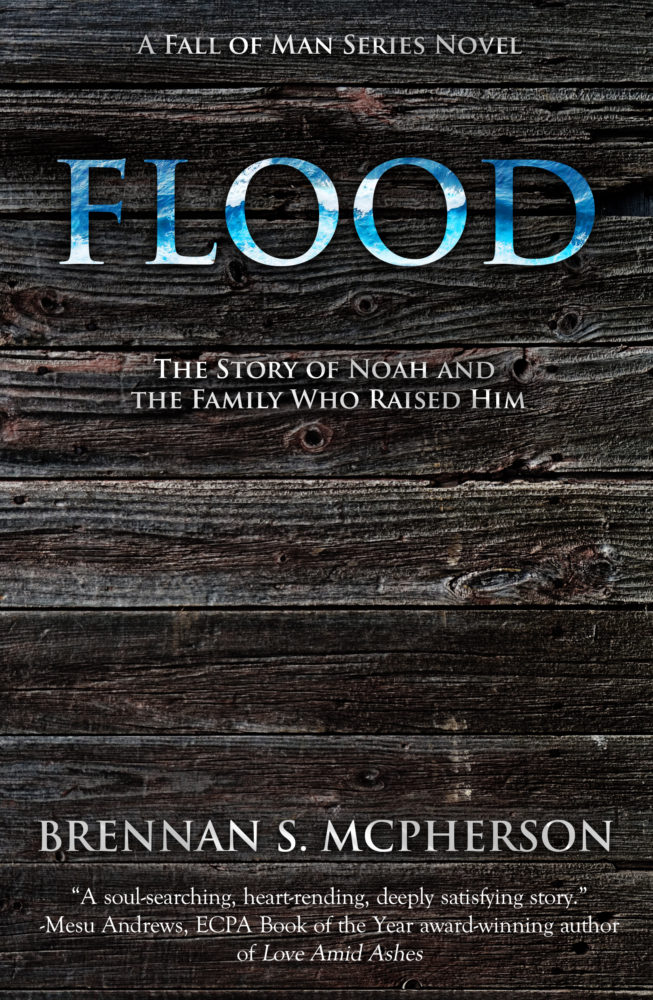 Finally, the day I've been looking forward to for over 8 months!
FLOOD has been a serious labor of love. It's my best work yet, and so far readers are saying they can't put it down. If you want to read a book that comes fast and furious, yet lingers with you for days, pick up your copy today on Amazon for just $2.99, or read for free through Kindle Unlimited. 
Here's the sales copy:
"What if the story of Noah and the ark isn't what you thought it was? What if, instead of being a story about God's judgment, it's actually one of the most powerful illustrations of God's mercy?
Read FLOOD today to see God's mercy unveiled in a visionary retelling of the story of the worldwide flood. . .
Nearly two thousand years after Adam and Eve eat death into existence, the flavor still echoes in their descendants' tongues. War is sweeping the world from the iron throne of a man who calls himself the God-King.
Caught in the crucible is a young family broken by loss and carried along by the prophecies spoken over the infant boy who fits in their hands.
Will little Noah grow to be the savior the world needs? Or will bending his bow come easier than bending his knee to the God who holds his destiny?
Beginning before Noah is born and continuing on until the world is washed clean, FLOOD is a stunning story about family and forgiveness in a world filled with pain."
CRITICAL PRAISE FOR FLOOD
"Flood is a supernatural journey into a world that is only evil all the time and must be saved by God's merciful judgment. A soul-searching, heart-rending, deeply satisfying story. McPherson taps our imaginations to consider what Noah, his family, and their lives might have been like before the Flood. Many of my questions about Genesis 5-9 now have a place to rest in this well-researched fiction."
–Mesu Andrews, ECPA Book of the Year award-winning author of Love Amid Ashes
"A tale as enjoyable as it is immersive. With Flood, Brennan McPherson proves himself worthy of telling a story as old as time in a bold and fresh way."
–Billy Coffey, critically acclaimed author of When Mockingbirds Sing
"How do you take a centuries-old story and put a new spin on it, inviting readers into an evocative world they thought they already knew? Brennan McPherson figured out the way. Flood will entertain you, yes, but also take you deep into your soul and make you ponder both the vastness and the intimacy of God."
–James L. Rubart, Christy Book of the Year award-winning author of The Five Times I Met Myself