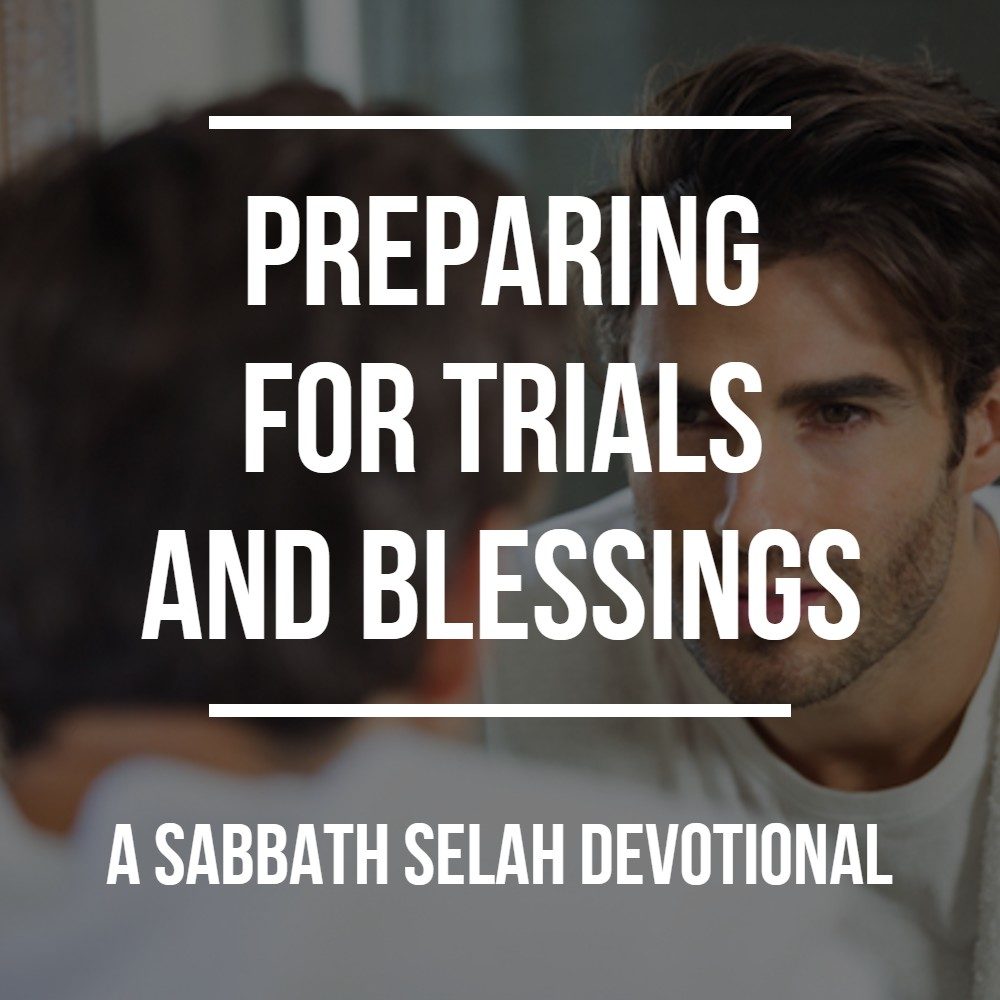 You know a year has been filled with trials when jokes about alien invasions and the general apocalypse sound old.
Many of you reading this have been pushed through truly painful events this year. I know because you've commented some of them; and where there's a few, there's more.
It's difficult, when you're in the midst of a calamity, to influence your level of trust in God. In times like that, you feel like all you can do is dig your fingernails in to keep yourself from falling off the cliff.
There have been myriad times in my life where I've been blindsided by terrible news that I was not spiritually prepared for. When this happens, the best response is to throw yourself into the arms of Jesus.
But I've walked away from those experiences thinking, "If I would have prepared myself beforehand, I would have had the spiritual maturity to have handled that much better."
And it's true.
Isaiah 55:6-7 says, "Seek the Lord while he may be found; call upon him while he is near; let the wicked forsake his way, and the unrighteous man his thoughts; let him return to the Lord, that he may have compassion on him, and to our God, for he will abundantly pardon."
In these two verses, I think, lies the key to facing both blessings and trials.
And it begs us to self-reflect.
What habits do we have that are wicked?
What thoughts do we have that are unrighteous?
Do we seek the Lord day after day?
Do we seek him while he may be found?
Or only when trials throw us down?
Have we ignored the Holy Spirit's urging to make significant changes in our lifestyle?
If we have. . . "So whoever knows the right thing to do and fails to do it, for him it is sin." – James 4:17
God makes it clear that he gives us times of calm, and mercifully blesses us with peace and periods of prosperity so that we will invest our time and resources wisely, in ways that honor him and grow us in holiness and maturity.
He created us to be his pure possession, so that we would live a good life out of joy in him, serving others and living free from slavery to our evil.
He gives us money so that we can pay the bills, put food in our loved ones' mouths, and give to others who are hungry.
Each day, calamity or no, is a gift. So, how do we not waste them?
Thankfully, Scripture tells us.
"Count it all joy, my brothers, when you meet trials of various kinds, for you know that the testing of your faith produces steadfastness. And let steadfastness have its full effect, that you may be perfect and complete, lacking in nothing. If any of you lacks wisdom, let him ask God, who gives generously to all without reproach, and it will be given him. But let him ask in faith, with no doubting, for the one who doubts is like a wave of the sea that is driven and tossed by the wind. For that person must not suppose that he will receive anything from the Lord; he is a double-minded man, unstable in all his ways." – James 1:2-8
It is imperative that we trust that God will actually grow us when we request him to. Otherwise, we will not receive anything from him.
A double-minded man is one who acts dedicated to Christ one day, then acts dedicated to worldly success and selfishness the next. A double-minded man is one who believes God is everything he needs one day, but distrusts him the next.
Why is this true?
Because our belief and behavior go together.
Later in the same chapter of James, we get practical admonitions that back up this reality.
"But be doers of the word, and not hearers only, deceiving yourselves. For if anyone is a hearer of the word and not a doer, he is like a man who looks intently at his natural face in a mirror. For he looks at himself and goes away and at once forgets what he was like. But the one who looks into the perfect law, the law of liberty, and perseveres, being no hearer who forgets but a doer who acts, he will be blessed in his doing." – James 1:22-25
And in the next two verses come a final admonition for how to meet both days of trials and days of blessing: "If anyone thinks he is religious and does not bridle his tongue but deceives his heart, this person's religion is worthless. Religion that is pure and undefiled before God the Father is this: to visit orphans and widows in their affliction, and to keep oneself unstained from the world." – James 1:26-27
This is the spiritual behavior of one who faces both blessings and trials with Godliness.
Let's pray.
PRAYER
Jesus, we know you will keep us unstained from the world, so long as we surrender our lives to you, and seek your face daily. Give us the strength and desire to live how we believe you want us to. Reveal to us your promises through your word, and take away our distrust. Because you are true, forever, even when we're unfaithful. Thank you for your word, for your love, and for your power in our lives. Amen.
DIG DEEPER
When life is wonderful, it's really easy to waste our free time on cheap entertainment rather than on growing closer to the God who crafted our hearts as vessels for his Holy Spirit. It's funny that we think that will make us happy, because it doesn't. The Holy Spirit is the source of all joy, so neglecting clinging to him will only result in less joy. So, what's one habit you have that you want to replace with time spent reading God's word and drawing close to him in prayer? It could be early-morning social media scrolling time (15 minutes). Or the same in the evening. It could be reading the newspaper, or maybe just getting up fifteen minutes earlier each day. Just write out some ideas, and pick the easiest change to make.