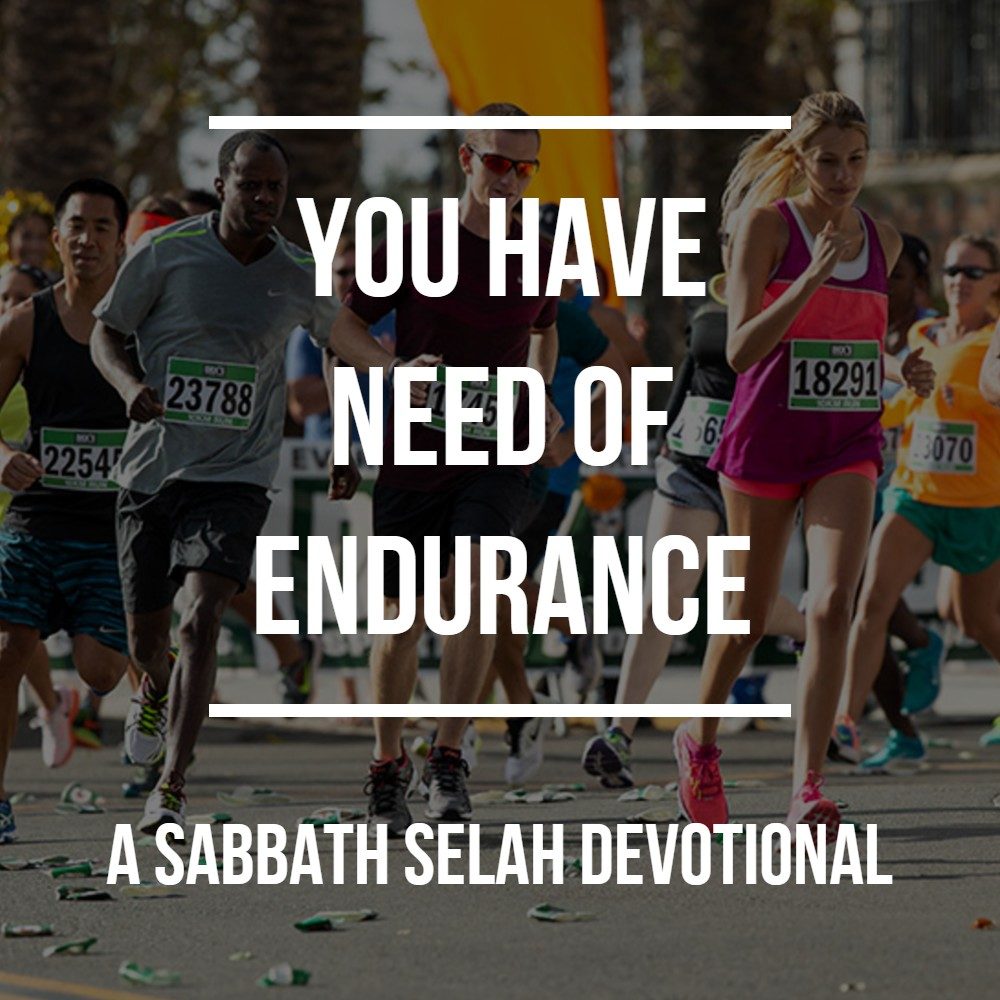 "Therefore do not throw away your confidence, which has a great reward. For you have need of endurance, so that when you have done the will of God you may receive what is promised." – Hebrews 10:35-36
The first casualty in times of upheaval is our confidence in our future. The second is our motivation to continue.
For example, when Covid-19 hit, many of us faced the possibility of losing our jobs (and many more actually DID lose their jobs).
No sane person would tell someone in this situation that they should feel confident in their job stability.
Neither does God tell us that we should feel confidence in him without good reason.
So, let's pick apart what reasons the author of Hebrews gives the reader to have confidence in God. Then, let's consider why that should be our motivation to remain faithful to him.
In Hebrews 11, the author explains in great detail the ways that God was faithful, and the reasons why his followers trusted him through history.
Abram believed God, who provided him a son and promised him a nation. Moses believed God, who sent miracles and plagues, parted the red sea, set his people free, and sustained a people in a desert with the promise to make them a nation.
Then Gideon, Barak, Samson, Jephthah, David, Samuel, and the prophets all trusted God.
Why? Because God fulfilled his promises and changed the world.
Yet each of them died receiving only part of what was promised.
And the most significant part of what God promised, which Abram saw a vision of (John 8:56), was the death and resurrection of Jesus as a propitiation for our evil.
It is Jesus' death that purchases us forgiveness and reconciliation to God. It's Jesus coming back to life and living forever (conquering death) that purchases us a new life. After all, only someone who actually possesses unending life can offer it to another.
It is the Spirit of God himself who changes our desires and sets us free from slavery to our own waywardness. It is our loving relationship to him that gives us joy, peace, and our eternal reward – which is a new, unbroken physical life with Jesus and others in perfect purity and happiness forever.
But another part of what the author of Hebrews means when he says, "do not throw away your confidence, which has a great reward," is that our confidence is synonymous with our faithfulness.
The author is encouraging us to remain dedicated to serving and obeying God genuinely, from our hearts.
Because we certainly do have need of endurance, so that when we have done the will of God, we may receive what he has promised us. (Hebrews 10:36)
So, we cling to God because if we rely on him and trust him to make us faithful, he will. Because when we daily devote ourselves to prayer and the reading of Scripture, he is faithful to strengthen us to resist our evil desires and eschew an impure lifestyle.
In short, God is faithful to give us a new life.
Then, in the end, he will reward the faithful who love him while punishing the disobedient who hate him.
So, don't throw away the gift God's given you by making yourself a slave to sin all over again.
Instead, seek God's heart and face, seek his help, and implore him to give you endurance and forgiveness when you fall short.
"Therefore put on the full armor of God, so that when the day of evil comes, you may be able to stand your ground, and after you have done everything, to stand. Stand firm then, with the belt of truth buckled around your waist, with the breastplate of righteousness in place, and with your feet fitted with the readiness that comes from the gospel of peace. In addition to all this, take up the shield of faith, with which you can extinguish all the flaming arrows of the evil one. Take the helmet of salvation and the sword of the Spirit, which is the word of God.
And pray in the Spirit on all occasions with all kinds of prayers and requests. With this in mind, be alert and always keep on praying for all the Lord's people. Pray also for me, that whenever I speak, words may be given me so that I will fearlessly make known the mystery of the gospel, for which I am an ambassador in chains. Pray that I may declare it fearlessly, as I should." – Ephesians 6:13-20
Let's pray.
PRAYER
Lord, give us courage and confidence that you have made us your children! And that you will never abandon us. Give us confidence in the truth that you are the one who makes us faithful, who grows us spiritually, who feeds and sustains and protects us. And give us confidence as we see you changing our desires and behavior to be obedient to you! Encourage us by making us your faithful servants for the rest of our lives. And give us a clear vision of what you have promised to do in and through us. Amen.
DIG DEEPER
Read all of Hebrews 11 and meditate on God's goodness through history. Then, write out the ways that God has fulfilled his promises in your own life. Has he changed your desires? Given you a new life? Put the Holy Spirit inside of you? Made you his child and given you his love and comfort and chastisement, as any good father does?
PS: Sorry that the devotional didn't go out this morning at the normal time! I had fixed a blurry image issue with the email that goes out, then forgot to set the email to actually go out again. 🙂